This post may contain affiliate links and I may receive a small commission when you click on those links. You can read my full disclaimer here.
In this GoDaddy Affiliate Program review, we'll discuss the essential things you need to know about earning additional income by promoting their products.
GoDaddy has been through its share of controversies, but it remains one of the biggest domain registrars in the world. It has over 17 million customers after all is said and done, speaking volumes about its wide range of products. 
Aside from web hosting, GoDaddy offers SSL certification, website security, email marketing, and various e-commerce solutions. The list goes on. 
It also has a way for affiliate marketers to diversify their revenue streams through a profitable associate program. 
Aside from web hosting, GoDaddy offers SSL certification, website security, email marketing, and various e-commerce solutions. The list goes on. 
It also has a way for affiliate marketers to diversify their revenue streams through a profitable associate program.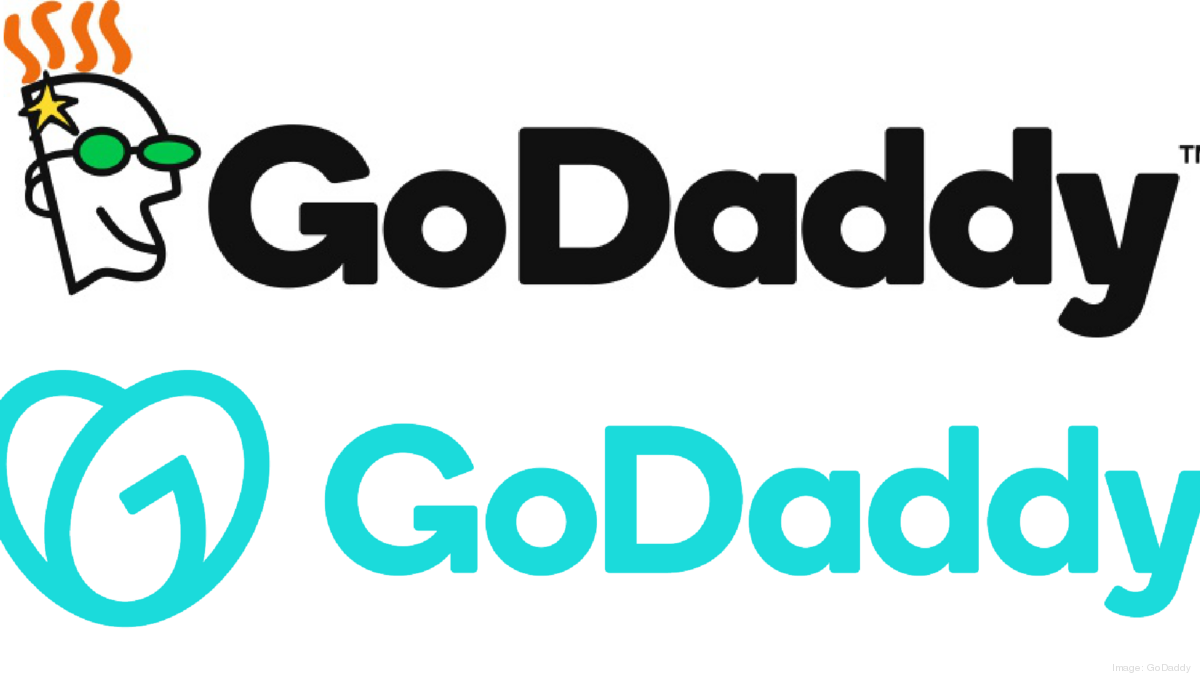 GoDaddy Affiliate Program Review
First things first, you need to know how this program works.
The GoDaddy Affiliate Program is designed like other affiliate marketing models; they promote their products and get paid for the sales. It sounds simple enough, and the steps you need to take are equally straightforward.
How To Become a GoDaddy Affiliate
To start things off, you need to sign up for their program, and it isn't that complicated. First, visit https://www.godaddy.com/affiliate-programs and look for the "Join now" button.
When you click this, you will go to a page powered by CJ or Commission Junction. With the CJ program, you can link to any page on GoDaddy's website. This method is called deep linking, which is more effective in converting the leads that you generate.
Next, select what language you prefer and what country you are from. You also need to provide your email address and create a password. After this, confirm your password, check the CAPTCHA box, and click the "Verify Email" button.
Once your application is approved, you can start promoting GoDaddy's wide range of products. GoDaddy has made it very easy with hundreds of ready-made banners and affiliate links.
All you have to do next is post these ads. When your visitors click on your ads and subsequently make a purchase, you will earn a commission.
Another great thing about the GoDaddy Affiliate Program is that it's free. Even if you put in minimal effort and do not earn much, you still turn a profit.
How To Promote GoDaddy Products
Posting ads and banners may seem rudimentary, but you can actually do a lot with it, such as:
Copy the code for the banners and paste it on your website. Make sure that you display it on a prominent part of the page to generate the most traffic.
Post a blog or an article featuring GoDaddy products on your website. Make it as informative as possible to draw interest. Do not forget to include the affiliate links that will take your reader to the GoDaddy website.
Promote it on your YouTube channel if you have one.
Launch an email marketing campaign using the GoDaddy code. 
Include GoDaddy products in your newsletters.
Remember that regardless of what type of content you use, you need to optimize it for search engines. That includes using longtail keywords. Doing this will boost your search rankings and allow you to reach a broader audience.  
What GoDaddy Products Do You Promote?
As a GoDaddy affiliate, you'll be promoting much more than the ability to register and purchase domains. In fact, this platform is known to have several fantastic products that are likely to fall within your niche. Let's explore a few of the most common products you're likely to advertise.
SEO and Marketing Services
The importance of Search Engine Optimization (SEO) cannot be overstated, especially with the saturated nature of the internet. GoDaddy is one of the many companies that understand how proper optimization can make or break a site's success. With that said, they offer unique SEO and marketing services for new and existing customers.
SSL Certificates
A website's security is one of the essential features contributing to its popularity and generated traffic. If visitors find a site isn't secure, they won't be likely to put through purchases or even visit the page. With SSL certificates, site owners can ensure their customer's personal information is safe and secure.
Malware Removal
Without proper antivirus software, it can be challenging for internet users to avoid the dangers of malware. With that said, having access to top-tier malware removal products is of the utmost importance. GoDaddy offers these services to ensure every user's computer is clear of potential infections.
Domain Auctions
The tens of thousands of popular domains across the country leave many wondering what happens when the domains expire. In these instances, they're often auctioned off to the highest bidder, allowing people to get high-cost domains for less. As an affiliate, you'll be able to market domain auctions to help prospective site owners get the domains they need.
Hosting
The most common product affiliates advertise is hosting, as it's what GoDaddy is mainly known for. With these advertisements, you can show prospective customers the benefits of different hosting packages, such as which packages offer the ultimate performance and which are best for beginners and small sites.
How Much Can You Earn?
We have come to the most interesting part of this GoDaddy Affiliate Program review. How much can you make?
As mentioned, GoDaddy has a wide range of products and services. What is more, the company is constantly innovating, which means that its portfolio keeps on changing.
This piece of information is important because the commission you get varies from one product to another. That said, the maximum commission you can earn from a successful purchase is 15%.
For every domain registration, the rate is at 10%. If the user gets a new hosting plan, you get a bonus of $100. You get a commission of $25 for every repeat customer.
You can earn from promoting and selling virtually any of the GoDaddy products. Even better, there is no limit as to how much you can make. Just keep on promoting or recommending, and you will keep on earning.
How Will You Get Paid?
Payment options change from time to time, but GoDaddy uses third-party payment services like Payoneer and Paypal. Payments are made every month, and the minimum payout is $50.
Why Should You Become a GoDaddy Affiliate?
Affiliate marketing is getting much attention these days, and there are now many other options for you to choose from. So why should you pick the GoDaddy Affiliate Program over all the others?
First of all, it's GoDaddy, the most trusted name when it comes to domain registry services. You won't have to do much convincing for potential buyers to make a purchase.
Secondly, GoDaddy has numerous promotional strategies for its affiliates. You can take advantage of coupons and other offers to attract as many referrals as possible.
Lastly, you get a cookie period of 45 days, which is more than what most other programs can offer. That means once a visitor clicks your ad, you still get credit if the purchase comes 45 days later.
What Are the Downsides of Being a GoDaddy Affiliate?
No affiliate program is perfect, and GoDaddy's is no exception. While it affords many advantages, it does have its flaws.
For one, GoDaddy is known to change strategies, not only its product lines. It had offered the affiliate program before and stopped it for some reason. You should consider this before making your decision.
Another thing to bear in mind is that its commission rate is on the low side compared to other programs. You need to sell a lot of GoDaddy products before you can make a decent amount of money.
The information about GoDaddy products is a bit limited, which might affect your promotion efforts. This is true whether you look at their website or their partner networks. The GoDaddy brand is really big, though, and should offset this problem quite nicely.
More Pros and Cons of the GoDaddy Affiliate Program
As one of the most crucial aspects of this GoDaddy affiliate program review, it's important to consider some extra pros and cons. Let's look at added factors to help you decide if it's worth it.
Pros of the GoDaddy Affiliate Program
There's plenty to appreciate being a GoDaddy affiliate as we explore the advantages. You will be working with a well-known brand; they also offer a high number of products to promote.
Brand Authority
There's no doubt that GoDaddy is a well-known brand, which makes it a fantastic option for affiliate marketers. You won't have to worry about establishing brand trust and awareness, as it's a household name. Your visitors will likely trust the products you're marketing as they're from a notorious company.
Several Promotable Products
As mentioned, GoDaddy has several products available to be advertised outside of their hosting. As an affiliate, the more products you can promote, you'll have more revenue sources. It's also important to note the majority of their services are remarkably affordable, attracting more customers.
Access to Promo Codes and Coupons
Another sure-fire way to increase your links' clicks is by offering your visitors rewards. GoDaddy ensures their affiliates access numerous promo codes and coupons to offer further savings. The more your visitors save, the more likely they will purchase products, increasing your total revenue.
Cons of the GoDaddy Affiliate Program
Although there are many benefits we found in this GoDaddy affiliate program review, there are some disadvantages. Let's look into some of the cons to look out for.
One-Time Commissions
The most considerable disadvantage of this affiliate program is that it doesn't offer as much commission as you would hope. Affiliates receive a one-time earning, which is received once customers sign up for a service. Even if they opt for a monthly program, you'll be receiving a single payment for their initial signup.
Lacking Customer Service
As an affiliate, you must work with brands that have exceptional reputations. GoDaddy's customer service is a massive sore spot for prospective and current customers. So much so that there are sites dedicated solely to negative reviews for their customer support team.
If you have cautious buyers visiting your site, they might not be likely to click GoDaddy links for this reason alone. Also, the company has gone through its fair share of controversies over the years.
Is Being a GoDaddy Affiliate Worth It?
GoDaddy is a big brand, but you should not expect too much commission. By itself, being a GoDaddy affiliate won't pay the bills. Nevertheless, If you are looking for ways to supplement your income, you should sign up now.